Daisy Scout!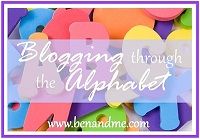 Daisy's are K-1st grade scouts and they are SO CUTE!! They are full of excitement about wearing the vest and earning the patches.
I don't have any photos of Samantha as a Daisy, well, not on my computer anyway.
My girls are currently 6, 7 &. 8 graders. Samantha and Caroline are the only two that I have had since Daisy Scouts and their friendship is a pretty solid bond. Almost every Thursday night together since 2005?? That makes for a strong friendship!
Being a Cadette (my girls) you are pulled in to help out with events. My troop LOVES to help out & and I think the best part of it all is the way they inspire the Daisy's. Older girls are what make the younger girls stay!!