If you have been homeschooling for any time, then you are probably familiar with The Old Schoolhouse Magazine. While I am not 100% sure how long they have been around, I know they have been pretty well known to me for most all of my homeschool career. They publish a monthly, FREE, emagazine that is chocked full of information (that is also available as an app!).
Articles by many of the well known homeschool authors and advertising by many of the most used and loved curriculum. One of their most recent 'goodies' for homeschool families is SchoolHouse Teachers. SchoolHouse Teachers is online classes - at your convenience - offering over 25 subjects - expanding over all age ranges. Classes are offered through worksheets, videos, lapbooks and daily assignments. As a bonus to members, they also offer all of their planners and SchoolHouse EXPO, along with all of their digital back issues. SchoolHouse Teachers is a monthly membership that after your first month of just $1, pricing is only $5.95 per month. For $1- go check it out!!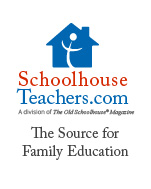 When we first got the membership, I wasn't really sure about it. In fact, it took me a while to really decide that I was going to use it. Once I did, I was kicking myself for not getting more use out of this before now! SchoolHouse Teachers is currently a HUGE part of our schooling! My favorite is the "Dailies" section. I use dailies for almost all of my Language Arts - Grammar, Writing & Spelling. We have used the reading list in the past, (
I have the December reading list printed off to check the library)
as well as some of the different studies that can be considered Unit Studies. I have recently been looking at the Economics section, to carry on what my kiddos have learned at Co-op & I think Riley is really wanting to take guitar lessons as well.
I think the only negative thing for me right now is there can be a lot of printing - and my printer and I do not have the best relationship!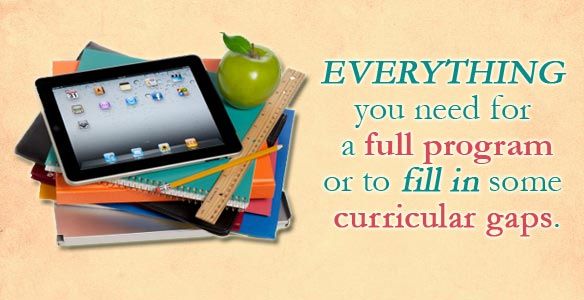 Are you almost curious, but still a little unsure? Click the link below and check out what other Crew Members have to say about SchoolHouse Teachers.

*Disclaimer: My family was given this product free of charge to use and form our own opinion of and share with our readers. The thoughts and opinions expressed about this item are strictly opinions of myself or my children.*
**In addition to my disclaimer, I must add that once you are a member of SchoolHouse Teachers, you are automatically an affiliate so all of the links to the website are my affiliate link.