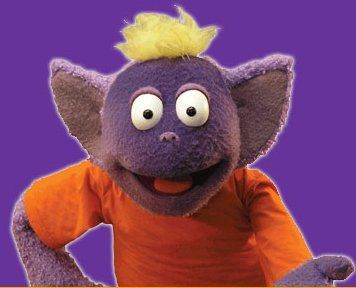 Speekee is a super cute program! I do admit, it is a little young for my kiddos, but we watched the videos and they did sing along and laughed at Speekee! He's a pretty cute puppet.
Speekee is set up as a 40 week program, broken down into detailed lesson plans to help your child learn Spanish. I think I am a little confused about the FastTrack, but I am going to try and explain it, I'm just not sure why it is called FastTrack & it takes the full year.. We got an email each week with the lesson plans for the week, complete with a craft activity, physical activity and extension ideas to reinforce the lessons.
Each lesson, Speekee & Jim visited a new place and we got to join in by watching the video. Speekee and Jim used conversational Spanish that was relevant to that location. We learned words that went along with the park, the beach, home and even a party! One thing that I really LOVED about this.. as we were watching the video, the words were on the screen! Both in Spanish and in English. This made it very helpful to learn the words.
Speekee offers a free trial, and then is only $4.95 per month, with no subscription, you can cancel at any time. This program is perfect for younger children and I wish I would have known about it when my kiddos were younger.
For more thoughts and opinions on this product, follow the Crew banner below!
*Disclaimer: My family was given this product free of charge to use and form our own opinion of and share with our readers. The thoughts and opinions expressed about this item are strictly opinions of myself or my children.*