Our first review for this new year is Kinderbach! Kinderbach is an introduction to music using the piano or keyboard. There is a free trial, so if you are interested in your child learning music, please go check it out! If you are interested and want to join, it is a simple $7.99 per month.
Samantha has been taking piano for a couple of years, and Riley plays the guitar, so the first few lessons were fairly easy for them, but they seemed to enjoy it.
Here is a screenshot of what their lessons look like...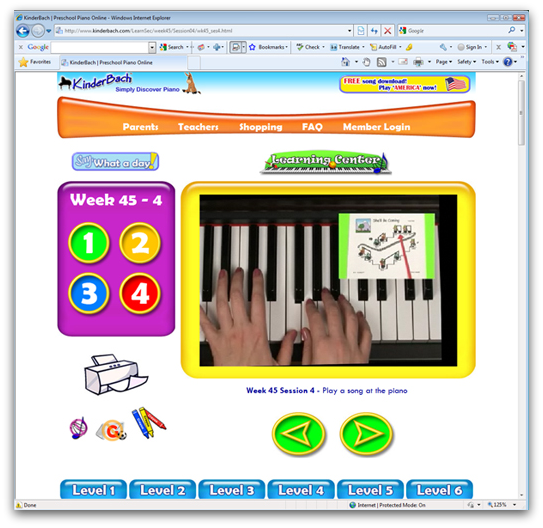 As for my personal opinion of Kinderbach, I don't really care for it. The webpage is a little confusing for me and it was hard to figure out where I was supposed to go to get them signed up, and it was a little hard to figure out how to sign in. The lessons are neat, simple and the kiddos enjoyed them, but I just don't think it is something we would benefit from paying for.
*Disclaimer: My family was given this product free of charge to use and form our own opinion of and share with our readers. The thoughts and opinions expressed about this item are strictly opinions of myself or my children.*