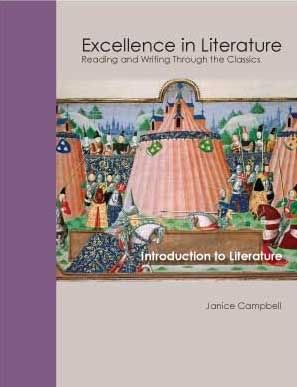 I have to admit, this is a tough review for us... but it's not because of the product...it's my kids! Well, not really my kids, but their age. Excellence in Literature is a program that is geared toward 8th-12th grade. Since we are only 6th grade, this was a bit above their level. We did attempt the first short story lessons and I do think it will be an awesome thing for us - in a couple of years! I will be hanging on to it and we will revisit it when they are older.
I love the way the classics are used. I love that it is a student led program. I love that it breaks down the steps in writing & I love that it gets them, not just reading great books, but writing in that mindset. I also love that it has an honors part of the program, for those that are real go-getters when it comes to literature!
Introduction to Literature is available on Excellence in Literature's website in ebook for for $27.
Please visit the Crew blog and check out what my crewmates have to say about this product as well...



*Disclaimer: My family was given this product free of charge to use and form our own opinion of and share with our readers. The thoughts and opinions expressed about this item are strictly opinions of myself or my children.*