But...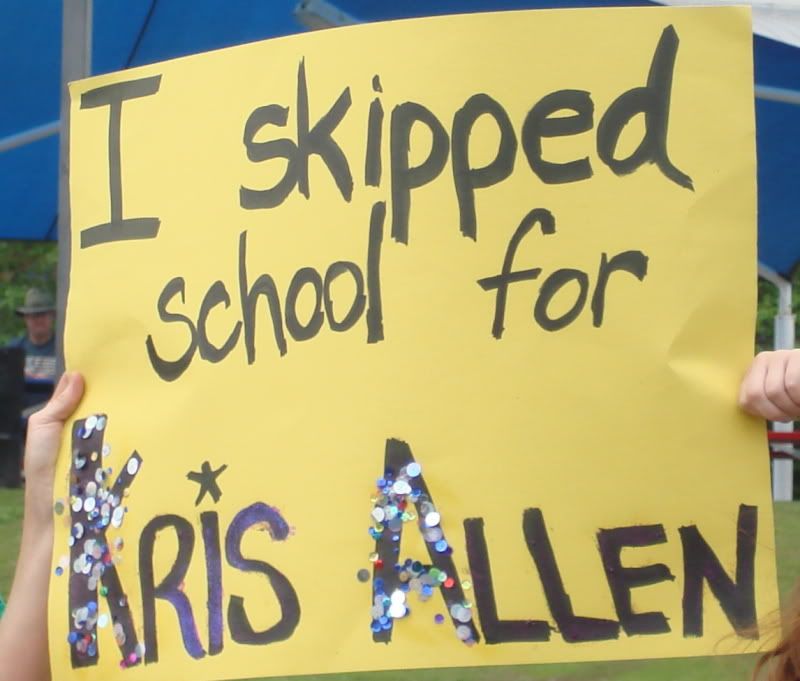 This wasn't our poster, it belonged to a little girl that was behind us in the crowd, but I loved it!
Yes, we joined to 2000+ people that skipped school and work and went to the River Front Amphitheater to welcome Kris Allen home. He got a great HomeTown Welcome. Simon is right, he is very humble. He was genuinely shocked at the response of the crowds here.
Here are a couple of pics - we were far away, so I had to crop them to get him in it, so some of them were blurry.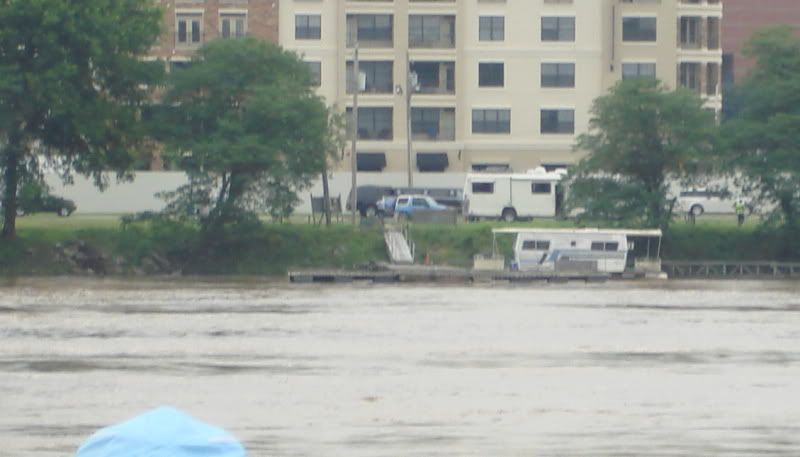 A little hard to see, but this pic is the American Idol limo across the river. It is the black limo behind the RV, on the other side of the blue car.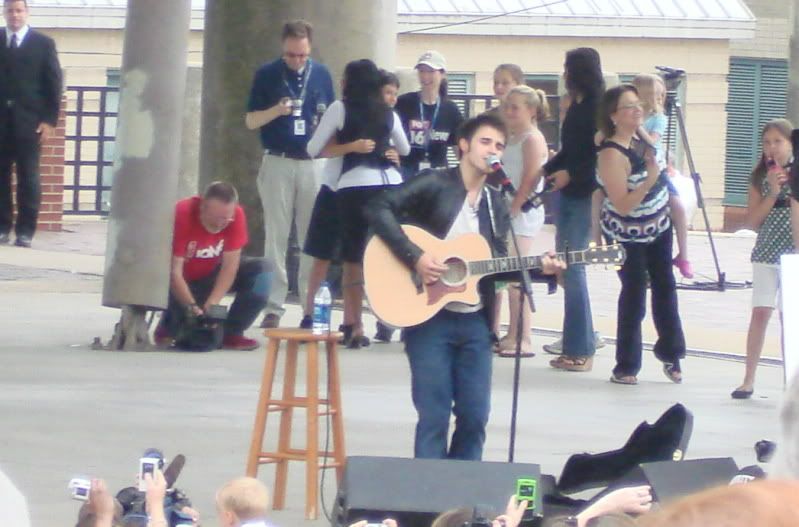 Ain't no sunshine when she's gone....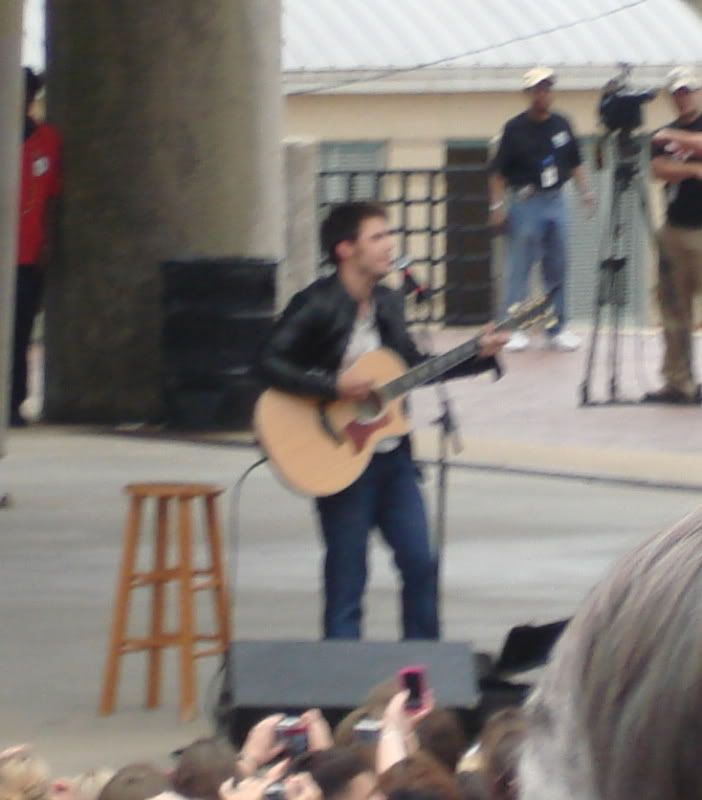 She works hard for her money....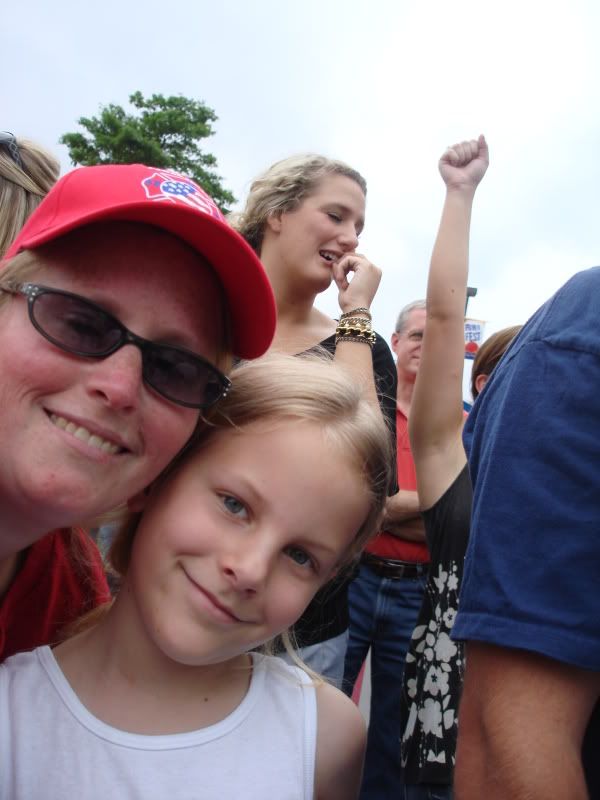 Here is Samantha and I -standing in the seats- in the crowd!!!
And lastly...this one is for Simon Cowell: