My mom called at 3:30 this afternoon. She had won 4 free tickets to the Travelers Game and realized they were for tonight. She was letting us have them if we wanted them. SURE!!!
We had a great time ~ the kiddos had fun - I think the last time we went to a ball game was when they were 3 or 4 and we were in Houston and saw the Astros' play. Well, a 'real' ballgame anyways - we supported our church last fall!
Most of the shots I got of the game were really blurry, however, here is one that turned out awesome: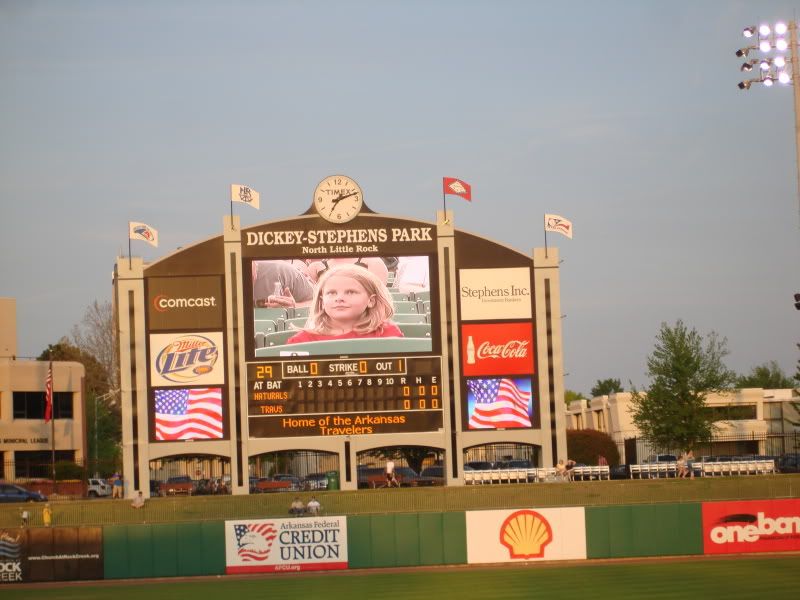 Samantha ~ as she realizes her picture is on the jumbotron scoreboard!