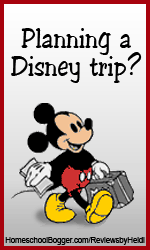 This week, we head to Adventure Land in Magic Kingdom! Adventureland is the home of Swiss Family Treehouse,which I didn't go thru, but the kiddos LOVED! Jungle Cruise is in Adventureland, and while it wasn't my favorite ride, it was cute and it was a nice place to rest. When we went in June of 2008, the Pirates of the Caribbean was closed for remodeling, but it was up and going when we went back in October. We rode it one time, stood in line for Capt'n Hook and Mr. Smeed, rode it again, got in line for Peter Pan, and then rode it again! The kiddos really liked it, and it was a nice COOL (and I mean temperature, not as in awesome) place to sit and rest! After we came off of it the last time, we got caught up in the crowd of a Pirate Lesson. That was fun - and cute! The kiddos liked it, but the adults really laughed at most all of it!
The Enchanted Tiki Room is there - and it saved us from a major storm when we were there in June - the rain came down like CRAZY and we were in line under the awning and then watching the show! The kiddos did miss the Carpet Ride in June because of the storms.
When visiting in June, we were told we 'had to try' the Dole Whips, but oddly enough, none of us in our crew did...I guess they are something to brag about, but I am not a big pineapple fan!