This morning, we got up and finsihed packing, got the house picked up a bit, then Rog went to his parents house to pick up the camper. He brought it over here so we could load it up and head out!
We got everything loaded and headed out - we were pretty excited about this trip - we usually tent camp, so having this was going to be a really nice time. This year, we chose to go to Crystal Springs. We go here alot to hang out, but never camped here. We got there and got all set up - we arrived much earlier than we anticpated, so we ran back into Hot Springs for some dinner.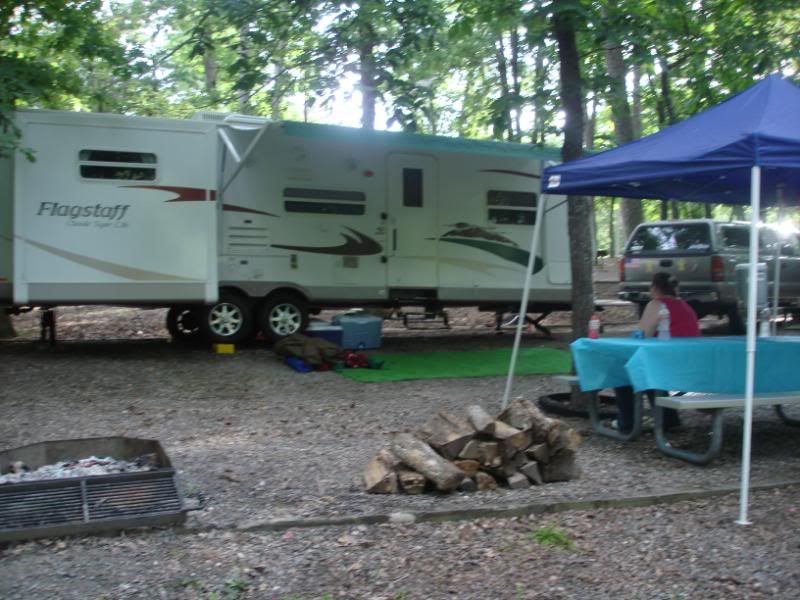 Once we returned back to the campsite -it was time for smores! YUM!
My sister and my neice.
Rog and I sharing a smore!