We have a Smithsonian Crystal Growing Kit and we decided to grow crystals for one of our summer science projects. The kiddos chose quartz crystals to grow.
Here is the beginning - the solution in the pan with some base rocks or host rocks. Th long rock at the bottom of the picture is our 'hotdog' rock that we found at the Buffalo River a few years ago -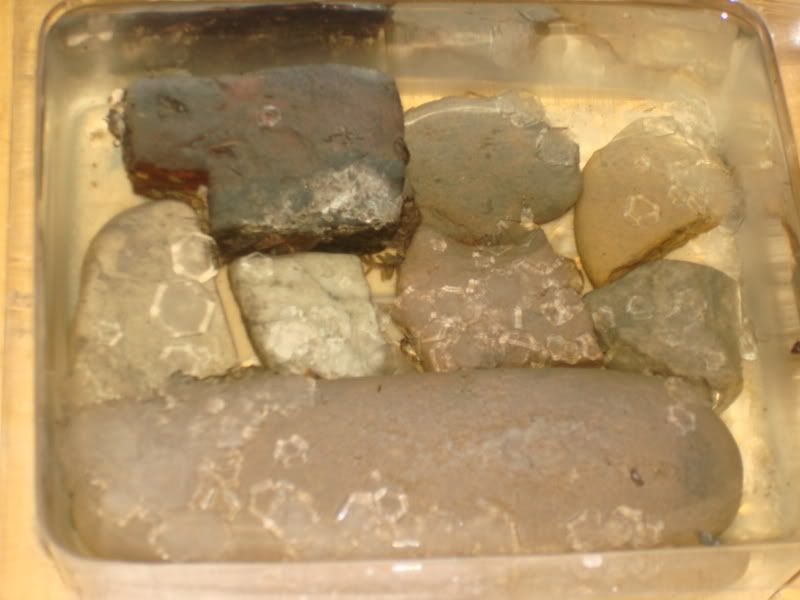 They are starting to form: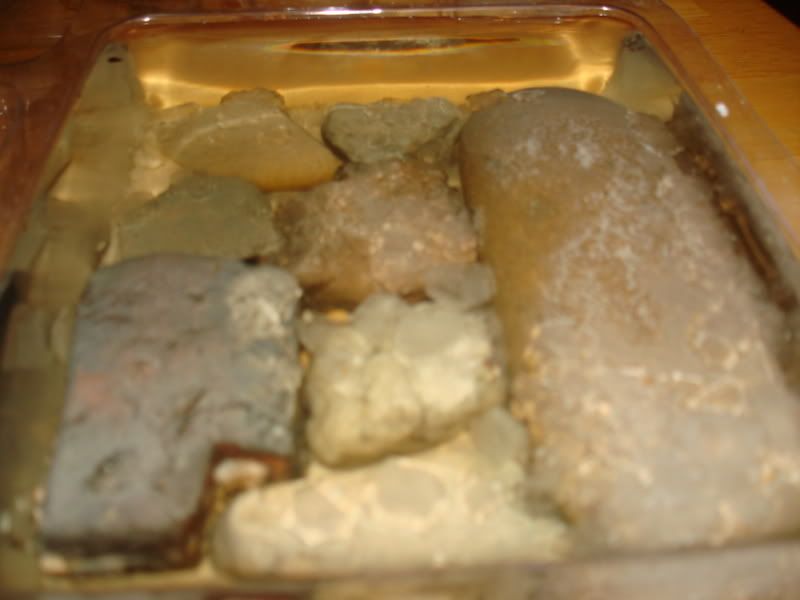 Here is the end view of the hotdog: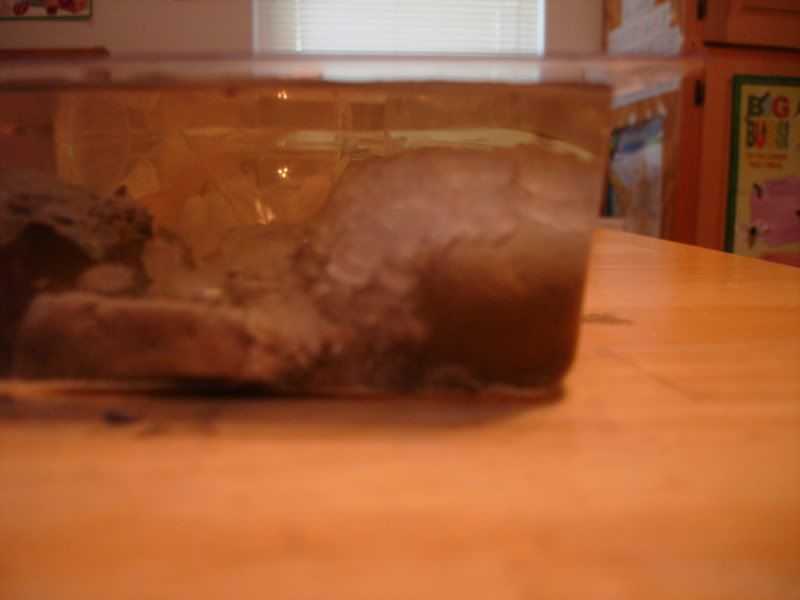 Ooops - look what happens when it spills on the table....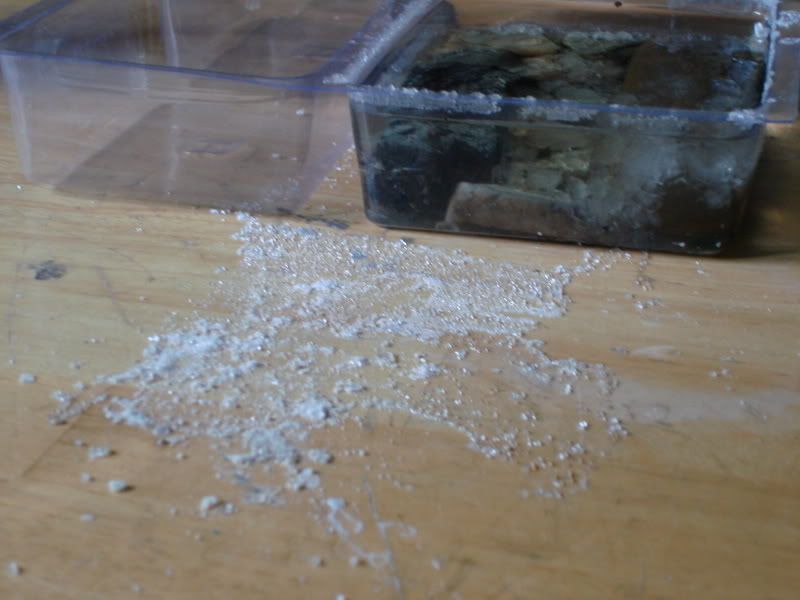 don't worry - it cleaned up ok.
And, here is the final product - once the water soluton evaporated completely -