I am just getting around to posting these, I have had trouble loading them to photobucket for some reason, and they took tonight.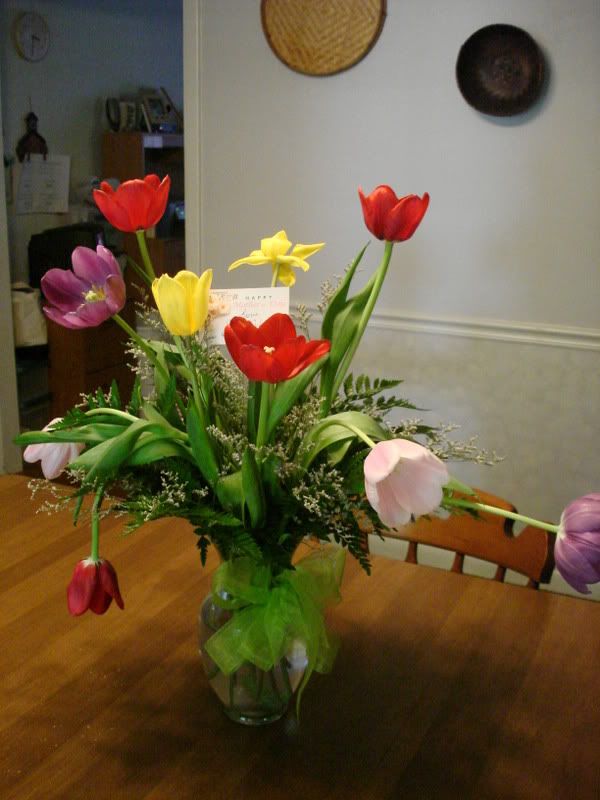 My tulips from Rog - they were already starting to droop.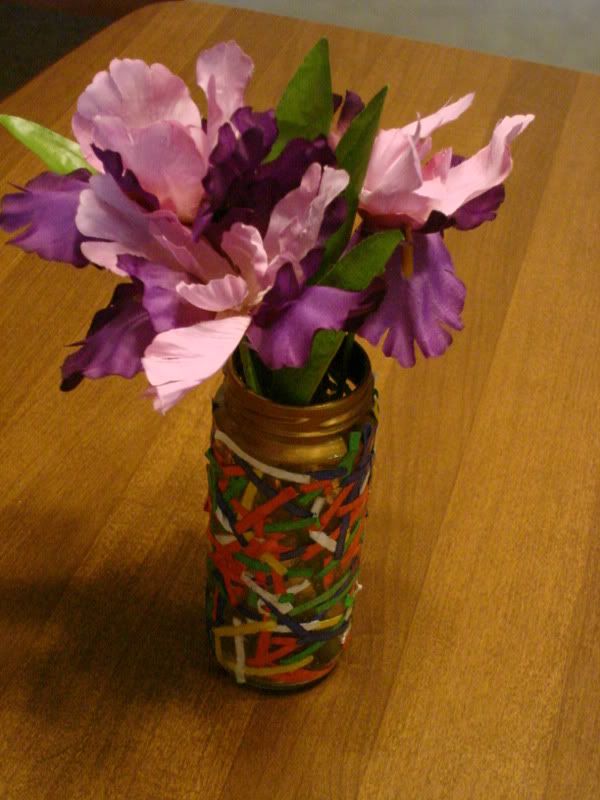 Silk Irises from Sis -she decorated the olive jar.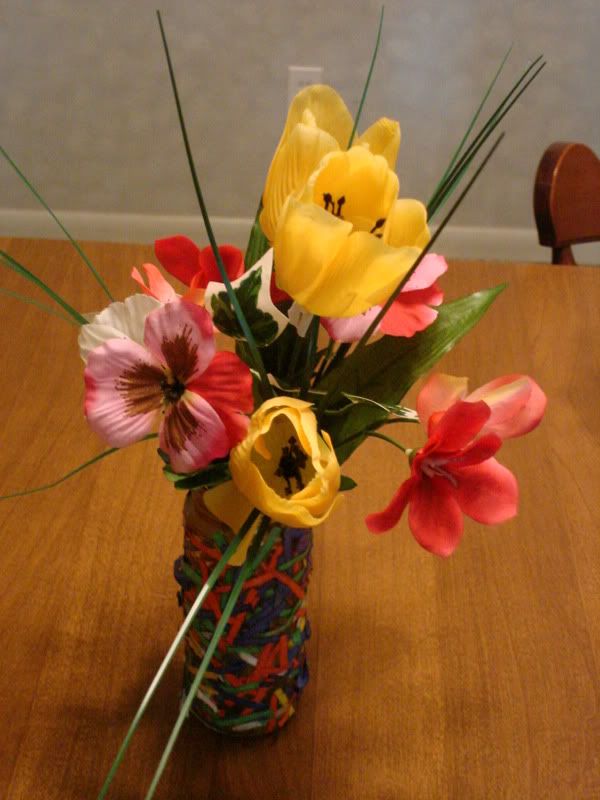 Tulips and Pansies in an olive jar from Ry.
These lovely arrangements, and a nice breakfast of chocolate chip pancakes - and just hanging out around the house for the day was a nice Mother's Day.