We got up this morning and headed north to Guy, AR to visit Riddle's Elephant and Wildlife Sanctuary. We were supposed to go with our friends (Trish and her 2 boys) -some of her friends arranged the trip, and we were kinda tagging along. Trish called me first thing and said she was sick (the boys have been all week, but when I talked to her on Thursday, everyone was feeling better). SO, they were not going - I got a bit nervous, because I didn't know anyone else that was going to be there. I sucked it up and went anyways - so glad I did.
The elephant farm was really neat. The lady who was doing the tour was very informative, and very kid friendly. I learned more than I thought you could know about elephants!! Here is one of their babies -Max- he is 3 and was pretty frisky.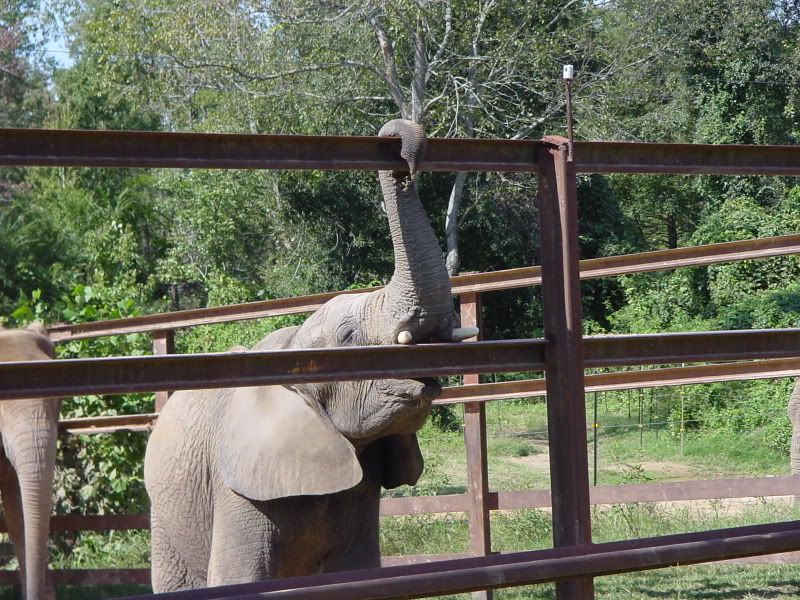 Here is another baby -Batir- she was cute, but not as active as Max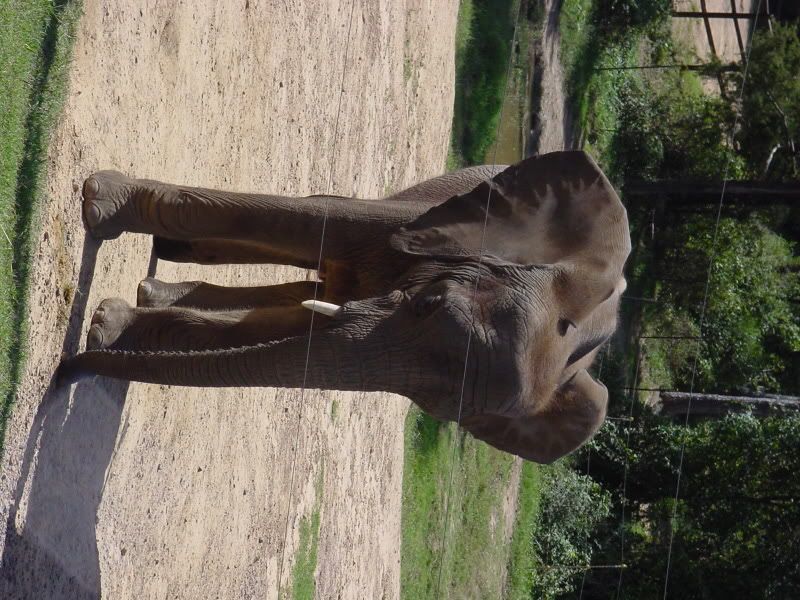 And, just for kicks - here is one I snapped of Sis
After the Elephant Farm, we went to a state park and had lunch and all of the kiddos played. We were there for about 3 hours, and they had a blast!
From the park, we made an impromtu field trip to an Apple Orchard that was on the way up.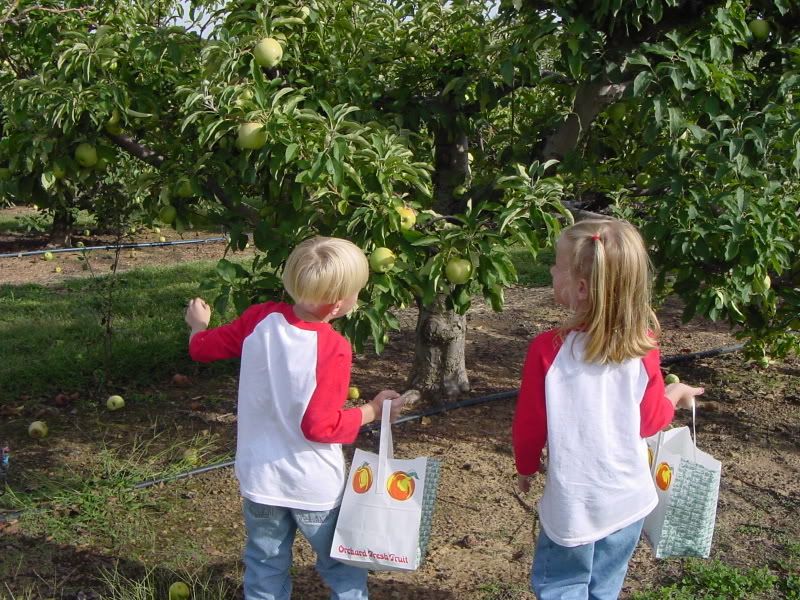 On that note, I have 20 pounds of apples - anyone wanna share their favorite recipe or way to enjoy apples!!
We had a great day, we all made a few new friends!