As much as I don't want to think about it, the kiddos are getting close to HIGH SCHOOL!! I am not quite to the point about being stressed about college just yet, but thinking about High School is starting to freak me out!!
Last year, as part of the Crew, College Prep Genius was one of the vendors. I wasn't chosen for that review (and like I said- not worried about college yet). This year, College Prep Genius offered us a paperback book called High School Prep Genius... JUST WHAT I NEED!! This is the best hand holding, step by step, here's what you need to do book! I skimmed over it when I got it in the mail, I have since read it cover to cover.
I have a folder of notes where I have started keeping up with different ideas relating to getting through high school - I am currently working on penciling those into this book where they fit - just so I have it all in one place. I am pretty sure by the time my kiddos graduate, this book will be pretty well used!! Great news - even if for some reason, they go to public school - this book will still be a great resource!!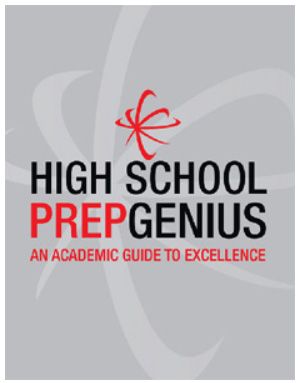 Some of the features in the book include timelines for summer from 8th grade until afterwards, study tips. talent searches, scholarship ideas, extracurricular activities, study tips, college admission guides and much more. One of the things that we will be working on starting soon is a notebook - a place to keep up with all that they accomplish over the next few years - a place to keep up with their grades, their service hours, their career ideas - anything that will help them from now until college graduation!
The book is available online for $29.95 and is a perfect read for those that have kiddos from about 6th grade on up.