College Prep Genius sent us their complete Vocab Cafe series. This series was designed to teach SAT level words while reading though the stories. Each story has over 300 advanced words that are taught throughout the story. The definition of each word is included right there in the chapter.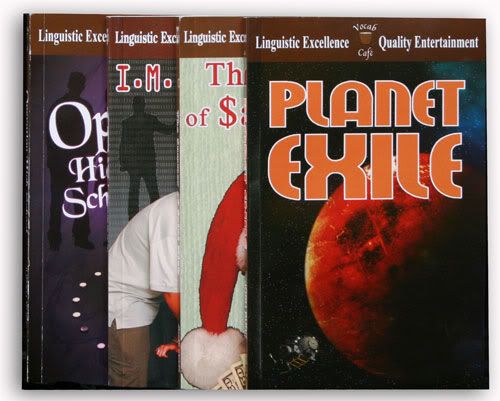 These books are geared toward older middle school - high school aged students. I knew that my kiddos were still a little young by the title of one - I.M. for Murder. Not just because of the murder part, but they don't even know what I.M. means.
I did read through Operation High School, and while it was *high school* level, I did like the approach of sharing the vocabulary words. I do think this is a good product, and have placed them on a shelf here at the house and when the kiddos get a little older and are more familiar with things like I.M. and High School, then I will definitely pull them back out and use them for vocabulary.
Please visit the Crew link about and see what others have to say about this series!
*Disclaimer: My family was given this product free of charge to use and form our own opinion of and share with our readers. The thoughts and opinions expressed about this item are strictly opinions of myself or my children.*